Let us set up your entire network from the start to ensure quality products and care. From the server racks down to the wire tips you will get the quality you deserve for your network.
Computer running slow? Overheating? Just can't figure out the problem? Allow us to diagnose, treat, and prevent any issues that come your way.
Get to know a quality company
We are a RGV based group of highly educated professionals with years of experience in troubleshooting network problems and IT issues, setting up surveillance systems, and hosted voice/VOIP for commercial businesses, residential areas, and school districts.
A few things we're great at
Let us outsource your communication equipment and handle the weight of your communication needs, all while keeping the associated benefits.
We can troubleshoot any network problems you have including vulnerability detection and replacing hardware.
Let us give you the peace of mind of a safe and secure environment. We can install full surveillance systems along with access control.
We run cable for many different places and are experienced with a variety of setups. Our services also include cable management to make sure your setup is clean and efficient.
Why Should You Choose JANGATECH?
Let us tell you some of the reasons why customers choose JANGATECH over any other technical service team out there.
With service all throughout the RGV, and going as far as New Orleans, you can count on us to go as far as possible in order to give you the best service possible.
With much of our team qualified with COMPTIA A+, Network+, and many others', we can assure you that we know exactly what we are doing and offer top quality service.
We know how inconvenient it is to be waiting around for a response. We offer fast turnaround times and update you frequently throughout the whole experience.
We offer all quotes upfront and do not have any hidden fees or extra charges unlike our competitors. What you see is what you get.
Take a look at these on-site images for a better understanding of what we do best
Professional Testimonials
Don't just hear from us—listen to what our loyal clientele have to say:
JANGATECH has been a great help. They set up my whole network for my small business. From the technical assistance from the team, down to the products they used, it was a great experience the whole way. I will definitely come to them with any issues I come across.
I had the worst time with my computer. It was full of viruses and was not even letting me open an a Google page. I am not very tech savvy so I decided to contact JANGATECH. They were able to take my computer in and bring it back virus free all within 2 hours.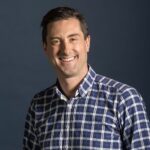 I just opened a small daycare and I was worried about security. I had no idea how to go about looking for a security system, let alone set it all up. I contacted JANGATECH and they were able to help me choose the right products and set them all up for the safety of the children.
Meet the individuals behind the …




Advanced Field Technician
Phone: 956-377-0205
Email: JANGASALES@JANGATECH.COM

5510 N Cage Blvd Ste. M
Pharr, TX 78577
M-F 8am-5pm